intermews?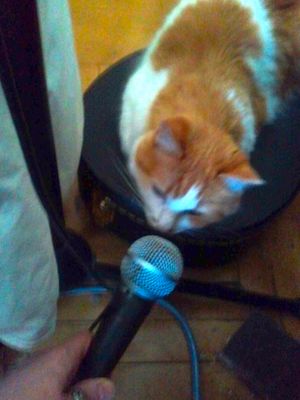 9/18/13:  Lacy and Tim Daoust appeared on ReW StaRR's superfab internet show
ReW and WhO?
at Otto's Shrunken Head in NYC! Watch the full segment (performance and interview)  below, or scroll down for just the interview:
interview only:
4/15/13:  PensEyeView interview with Lacy about the new album and its imagery, live performance, and more:  
PensEyeView interview
4/12/13:  American Made Insider's music critic Baxter Labatos' in-depth interview with Lacy on the process of making the Circles of Swallows album, influences and inspirations, the genre of world music, and lots more:
American Made Insider interview
3/23/13:  Go
here
to listen to Lacy's visit with Hugh Moore and the rest of The Fly Over Zone gang on 88.3 WQNA Springfield, talking songwriting, choreography, bird-related things, Martha Graham, Michael Jackson, non-nonsense words, and lots of other fun stuff... you'll find it on the Fly Over Zone's
archive page
-- Hour 2 of Show #493, followed by a very interesting interview with Lou Harrison (sister of George Harrison) in Hour 3. 
3/2/13:  Listen below to Lacy's interview with the one and only groovetastic MisterG of
greenarrowradio
on 91.7 WSUM Madison... "the Snake on the Lake":